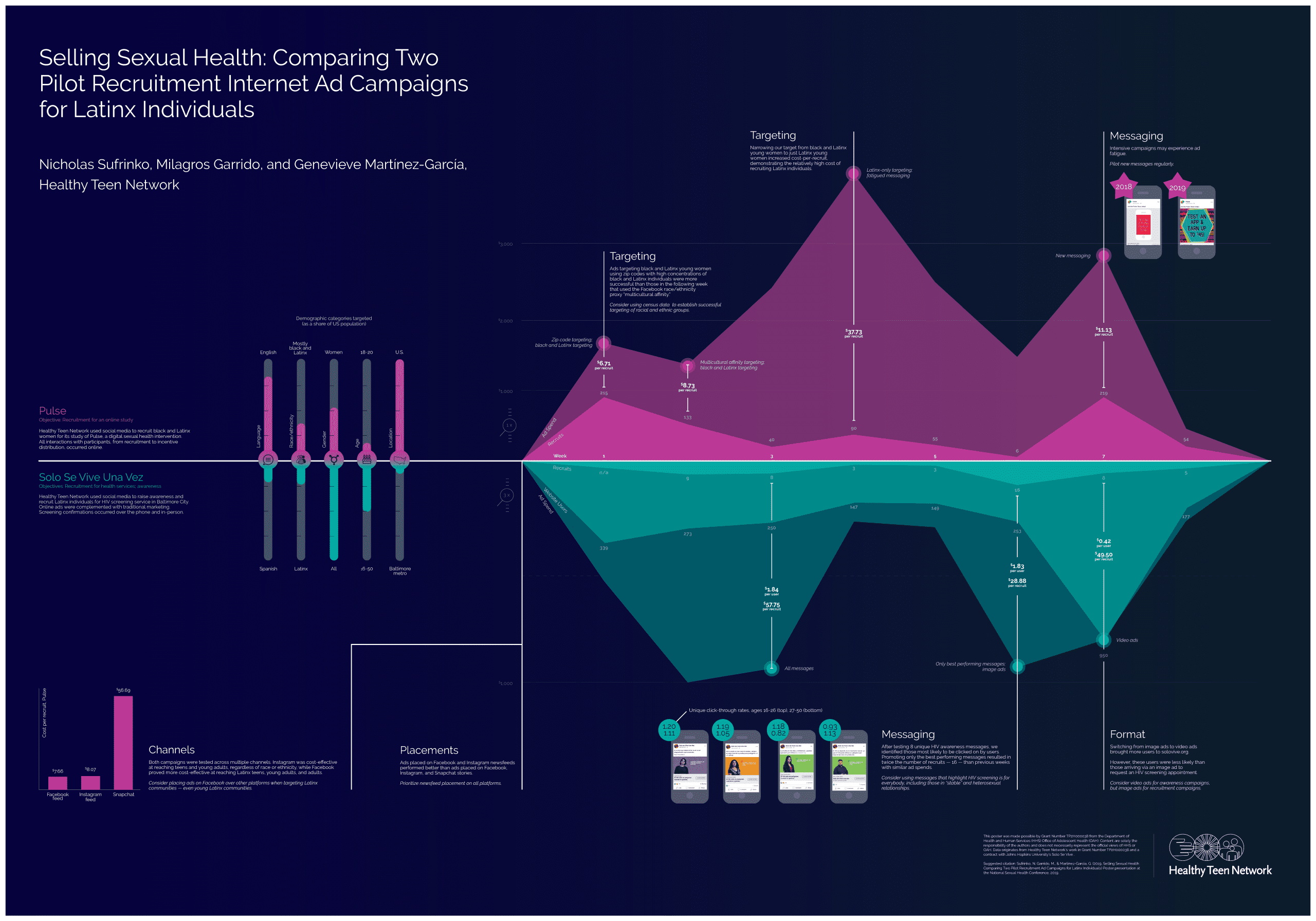 Selling Sexual Health: Comparing Two Pilot Recruitment Internet Ad Campaigns for Latinx Individuals
Social media platforms such as Facebook, Instagram, and Twitter offer the opportunity to reach large numbers of youth. However, program managers' success in effectively recruiting youth is mixed.
Managers and researchers often lack the know-how and skills to effectively reach youth through these channels and resort to out-dated recruitment methods or highly ineffective and expensive banner ads. In order to inform youth of program or research opportunities, we must speak their language and reach them where they are.
In this infographic, designed originally as a poster presentation, we share our key lessons learned on using social media to recruit participants to sexual health programs and services, based on our experience recruiting participants to various sexual health research studies and to HIV testing services. 
This infographic was originally designed as a poster.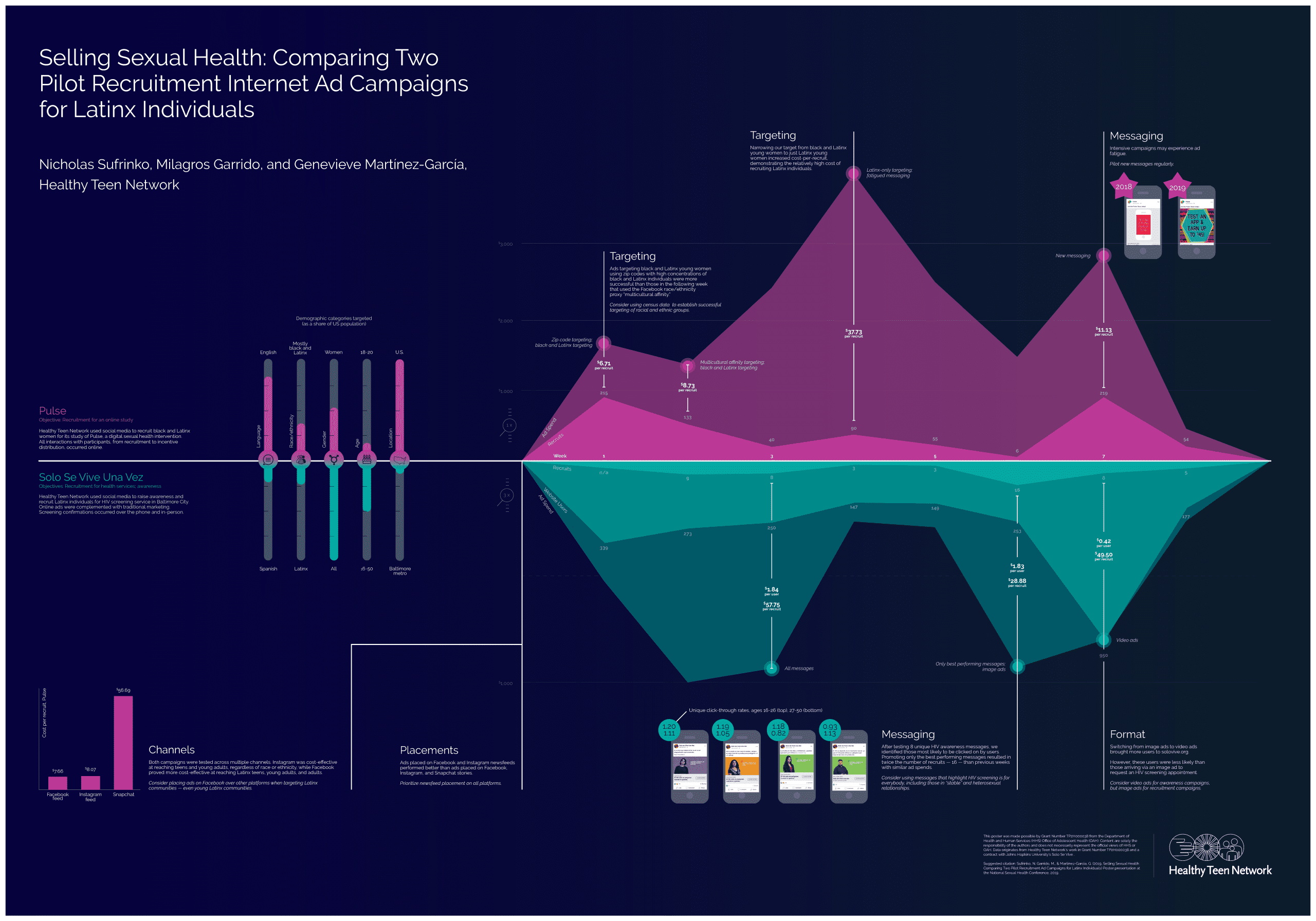 Discover the magic of the Network.